Savons Prolav Inc. has been developing and commercializing low impact, eco-friendly household cleaning products under the Biovert brand since 1984.The owners, Benoit Renaud and Erik Yelle have a global vision for the company. Furthermore, the company is developing new products that will be introduced in the near future for the current marketplace. Savons Prolav Inc. actively participates in the growth of the Canadian and Quebec economy by employing many contractors and representatives.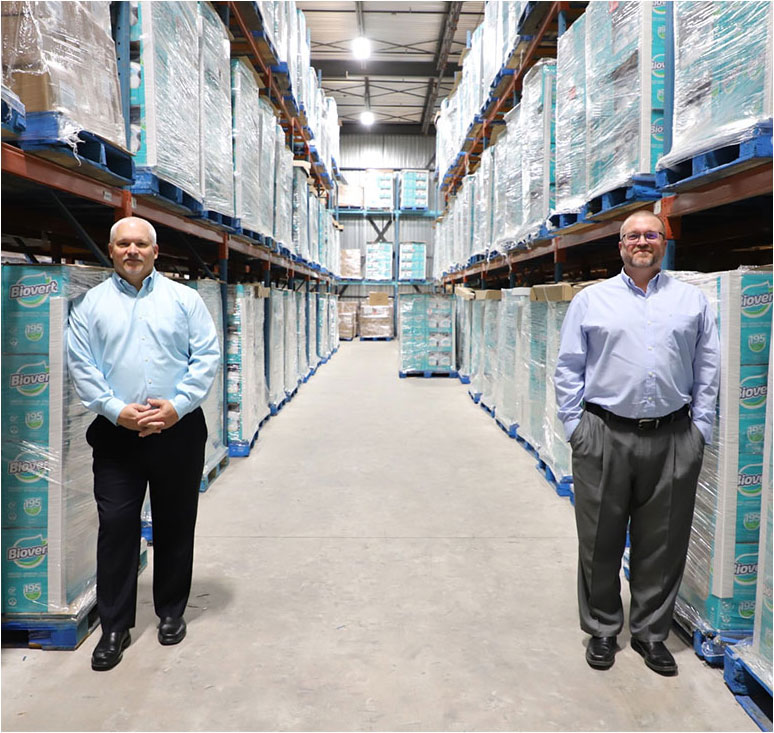 The growth of the company and an increased demand for quality eco-friendly products has led to the construction of a new manufacturing facility that houses the head office, the production plant and warehousing. The new head office in Terrebonne was proudly inaugurated this spring 2021 by the new owners and the entire Biovert team.At Biovert, we don't just talk about the environment, we act!
More than just cleaning products
Biovert's mission goes far beyond the design and marketing of home cleaning products. Our team is committed to providing you and your family with everything you need to make your environment a cleaner and healthier place. We make sure that every Biovert product in your home is free of allergens and carcinogens, as well as minimizing the environmental impact associated with its production and use.
What makes the difference
Offering cleaning products that are environmentally friendly is not just about paying attention to their contents. Beyond the assembly of eco-friendly ingredients that are carcinogen free and allergen free, Biovert products are designed to meet the highest standards of the industry.
PROUD OF OUR PRODUCTSBiovert offers a complete line of eco-friendly household cleaning products in laundry, dishwashing, cleaners and hand soaps.Each product manufactured is Ecologo certified, the only environmental certification recognized in Canada. Combining environmental responsibility and product quality is the greatest achievement of our company.
We are proud of our products
Biovert offers a complete line of ecological cleaning products for the home, including laundry, dishwashing, cleaning products and hand soap. Each product manufactured is Ecologo® certified, the only environmental certification recognized in Canada.  In fact, reconciling environmental responsibility with the performance of each product is without a doubt Biovert's greatest achievement.